Currently I'm in New York. My family and I flew across all those flyover states to celebrate my grandfather's 93rd birthday. Although my whereabouts are not in "the city" – they're in Rochester, western New York – they will be soon. I will be visiting New York City for the first time in my life. Really not that exciting to anyone but myself. So, to mark this joyous occasion I decided picking a film set in New York for each year of my life would suffice. Here's twenty-one films coming atcha!
One more thing. I was actually surprised with how many quality films based in New York come out every year. It made this relatively easy, which is what all real writers strive for… *cough*
Oh, except for 2005. There was a better film than the one I picked, but you know, I just couldn't pass up the opportunity.
2013: Dead Man Down
the directing: Niels Arden Oplev
the writing: J.H. Wyman
the acting: Colin Farrell, Noomi Rapace, Dominic Cooper
2012: The Avengers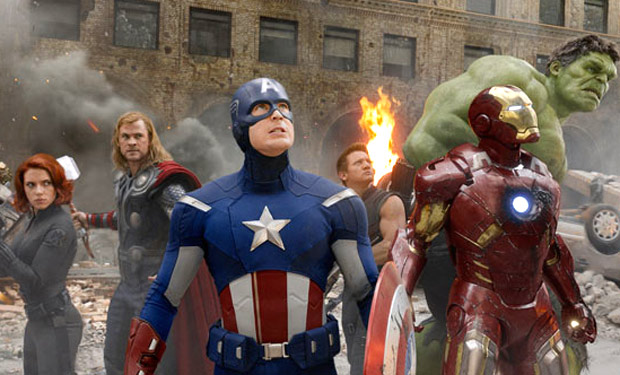 the directing: Joss Whedon
the writing: Zak Penn & Joss Whedon
the acting: Robert Downey Jr., Chris Evans, Scarlett Johansson
2011: Shame
the directing: Steve McQueen
the writing: Steve McQueen & Abi Morgan
the acting: Michael Fassbender, Carey Mulligan
2010: It's Kind of a Funny Story 
the directing: Anna Boden & Ryan Fleck
the writing: Anna Boden & Ryan Fleck
the acting: Keir Gilchrist, Emma Roberts, Zach Galifianakis
2009: Watchmen
the directing: Zack Snyder
the writing: David Hayter & Alex Tse
the acting: Patrick Wilson, Malin Akerman, Jackie Earle Haley
2008: Cloverfield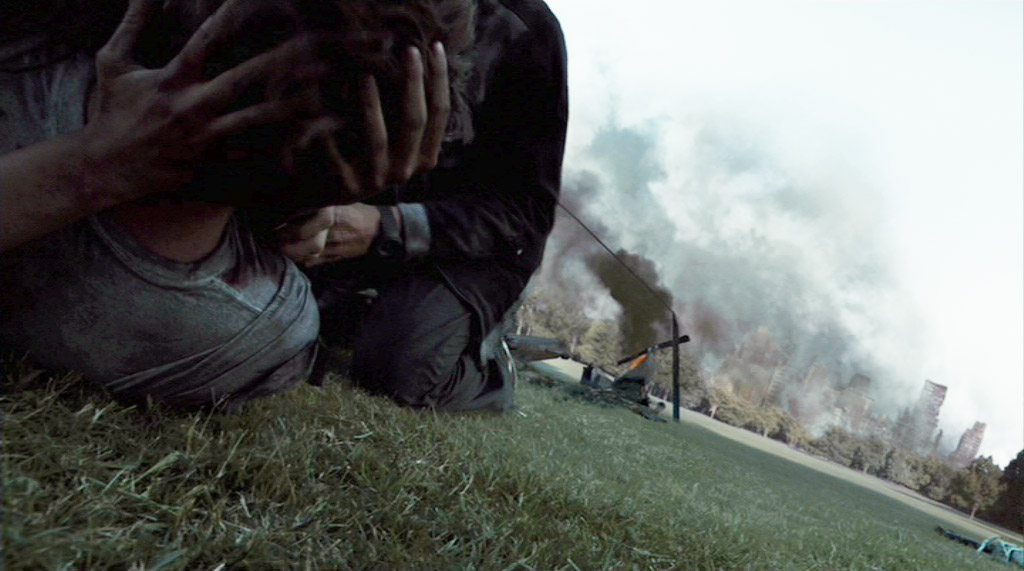 the directing: Matt Reeves
the writing: Drew Goddard
the acting: T.J. Miller, Michael Stahl-David, Lizzy Caplan
2007: American Gangster
the directing: Ridley Scott
the writing: Steven Zaillian
the acting: Denzel Washington, Russell Crowe
2006: Inside Man
the directing: Spike Lee
the writing: Russell Gewirtz
the acting: Denzel Washington, Clive Owen, Jodie Foster
2005: King Kong
the directing: Peter Jackson
the writing: Fran Walsh, Philippa Boyens & Peter Jackson
the acting: Naomi Watts, Jack Black, Andy Serkis
2004: Eternal Sunshine of the Spotless Mind
the directing: Michel Gondry
the writing: Michel Gondry, Charlie Kaufman, Pierre Bismuth
the acting: Jim Carrey, Kate Winslet
2003: Elf 
the directing: Jon Favreau
the writing: David Berenbaum
the acting: Will Ferrell
2002: Gangs of New York
the directing: Martin Scorsese
the writing: Jay Cocks, Steven Zaillian, Kenneth Lonergan
the acting: Leonardo DiCaprio, Daniel Day-Lewis, Cameron Diaz
2001: The Royal Tenenbaums
the directing: Wes Anderson
the writing: Wes Anderson & Owen Wilson
the acting: Luke Wilson, Gwyneth Paltrow, Gene Hackman
2000: X-Men
the directing: Bryan Singer
the writing: David Hayter, Tom DeSanto & Bryan Singer
the acting: Hugh Jackman, Patrick Stewart, Ian McKellen
1999: The Matrix
the directing: The Wachowski Siblings
the writing: The Wachowski Siblings
the acting: Keanu Reeves, Laurence Fishburne, Hugo Weaving
1998: Rounders
the directing: John Dahl
the writing: David Levien & Brian Koppelman
the acting: Matt Damon, Edward Norton, John Malkovich
1997: Men in Black
the directing: Barry Sonnenfeld
the writing: Ed Solomon
the acting: Will Smith, Tommy Lee Jones
1996: Sleepers
the directing: Barry Levinson
the writing: Barry Levinson
the acting: Kevin Bacon, Robert De Niro, Brad Pitt
1995: Die Hard with a Vengeance
the directing: John McTiernan
the writing: Jonathan Hensleigh
the acting: Bruce Willis, Samuel L. Jackson, Jeremy Irons
1994: Leon: The Professional
the directing: Luc Besson
the writing: Luc Besson
the acting: Jean Reno, Natalie Portman, Gary Oldman
1993: Searching for Bobby Fischer
the directing: Steven Zaillian
the writing: Steven Zaillian
the acting: Max Pomeranc, Ben Kingsley, Laurence Fishburne
1992: Home Alone 2: Lost in New York
the directing: Chris Columbus
the writing: John Hughes
the acting: Macaulay Culkin, Joe Pesci, Daniel Stern